Moda Sew-a-long 2021 - My Favorite Color is Moda
My Favorite Color is Moda features 31 blocks in various sizes, from 9" to 36" square.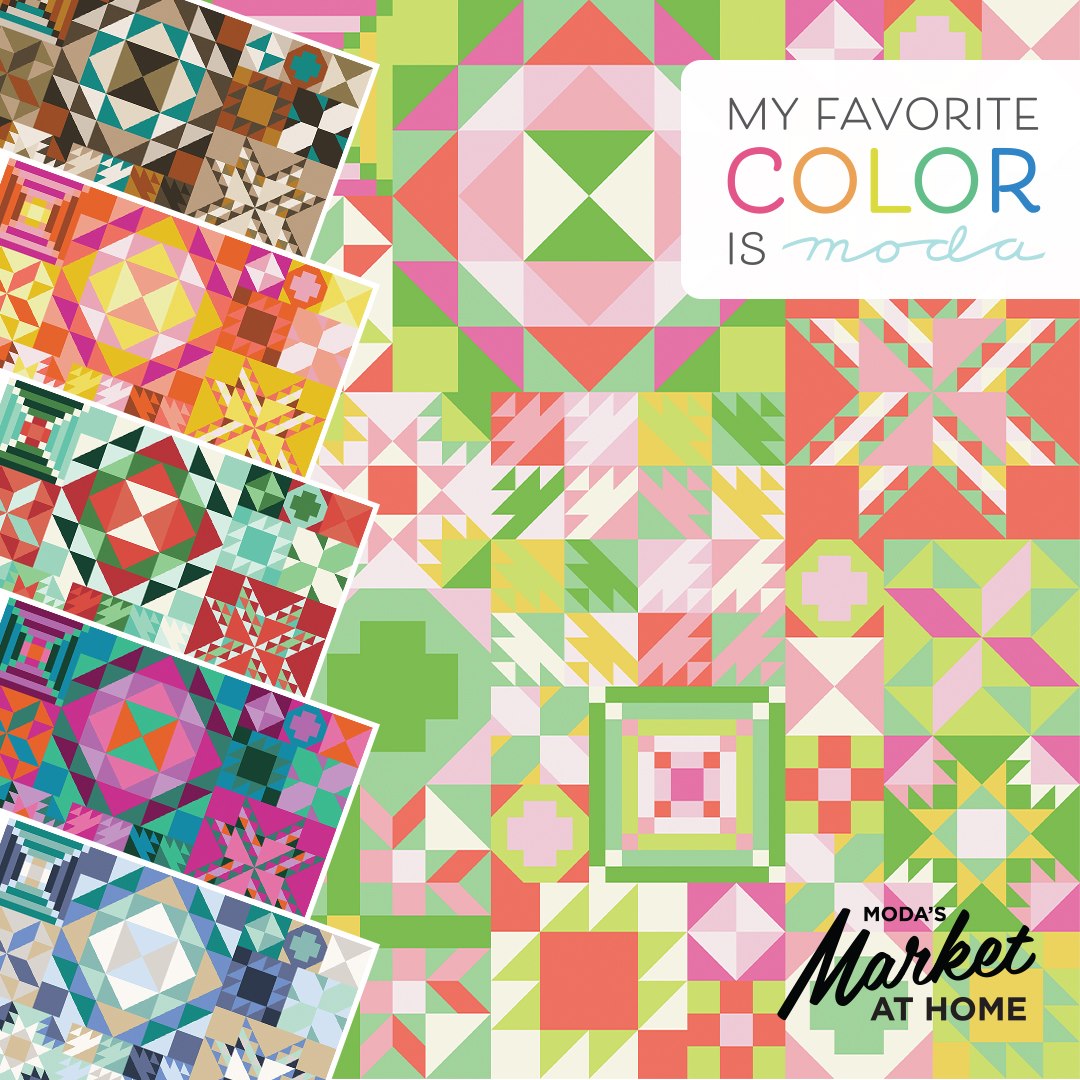 My Favorite Color is Moda features 31 blocks in various sizes, from 9" to 36" square. We will be offering kits for this fun sew-a-long or create your own to join in the fun (see below).
The 3 colorways of the quilt we will be offering are Primrose Garden, Coastal Cool, and Tropical Getaway.
The quilt uses Moda Bella Solids and the pattern is only available via quilt stores. Here is the link to the pattern. BUY NOW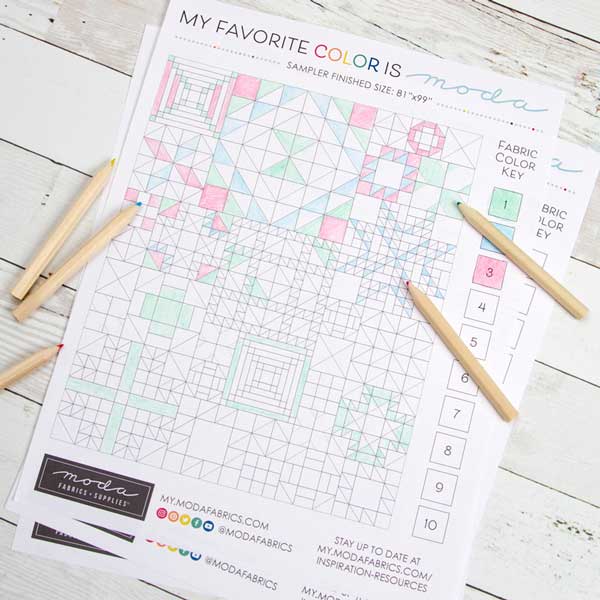 To create your own, please go to our website, register, and create a wish list then just send us a message to let us know you are ready to order or alternatively send us a list of your fabric selections from our website and we will create your personalized kit. Here is a link to help you decide on your fabrics. https://www.megelles.com/fabric/moda-bella-solids/
You can purchase the pattern separately here if you choose to use your own stash. There is a small-scale coloring page for the sampler in the pattern booklet but we've also got the downloadable version for you here!
A few of the fabrics are not in stock yet but they are coming very soon. Delays in fabric availability are still unpredictable. Please contact us for an update.
You can then sew-along as each step is released by Moda. There will be monthly posts with tips on the Moda blog on the first Monday of each month. The Sew-a-long is from January to December of 2021. Block 1 started in February 2021 but you can start at any time. Here is the link to the first post.
https://my.modafabrics.com/inspiration-resources/my-favorite-color-moda-1
Order a complete kit here.
Please note that the backing and binding fabric is not included in the kit.
The project used traditional piecing techniques and is suitable for beginners or advanced sewers.
The quilt is 81" x 99".
Please use the hashtags #myfavoritecolorismoda and #bellasolids so that we can follow along and share!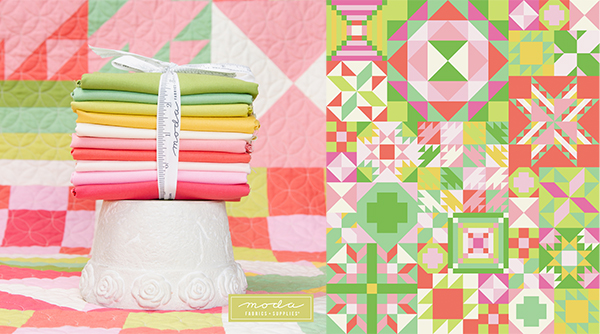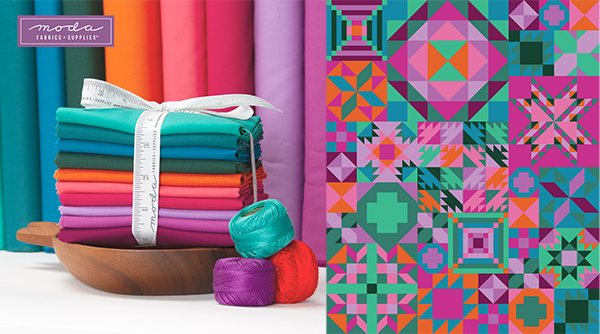 ---
Leave a comment